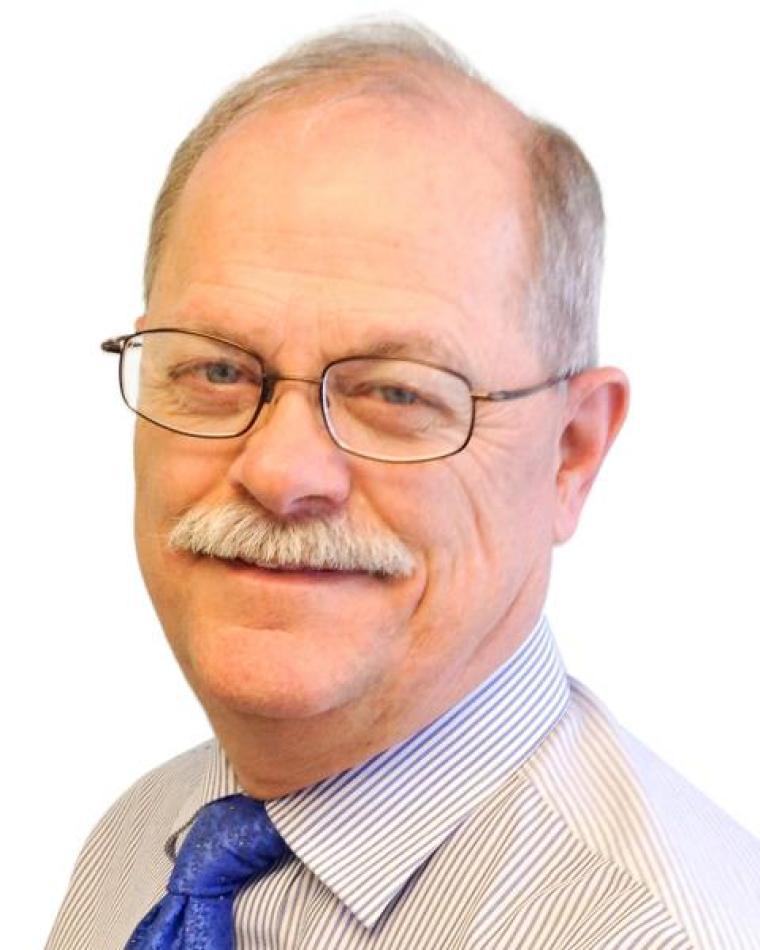 Contact Menu
Dr. Thurston has been involved in systems engineering, emphasizing design, construction and operations of railroad and transit systems for over 40 years. He received a BS in Electrical and Computer Engineering from Clemson University, an MS in Electrical and Computer Engineering, George Mason University, and a PhD in the School of Engineering at Temple University. He is currently Chief Engineer – Train Control for Canadian Pacific Railway. Performing an institutional change to the entire Signal and Communications (S&C) Department. Organizing, planning and implementing a transformation in technology, culture and planning for the Digital Railway that transforms virtually every activity currently carried out by force Account and contract labor for S&C. Responsible for the technical competence and execution of all signal and Highway Crossing design for CP in both Canada and the U.S. Additional responsibilities include all commissioning and testing of new or modified installations as well as standards used by CP. In parallel, new policies, procedures and documentation for design practice and quality are being developed and training schemes instituted for the next generation of designers at CP. Leading the effort at CP for the Enhanced Train Control Program that will transform train control in Canada.
In addition, he is a Registered Professional Engineer in eight states and one Provence, an Honorary Fellow and Chairman of the North American Section in the Institution of Railway Signal Engineers. He is a Senior Member and Elected Board Member of the Vehicular Technology Society (VTS), Institution of Electrical and Electronic Engineers. He has previously served as Vice President of the Land Transportation Division of VTS. As a member of the IEEE Standards Association, Dr. Thurston is a standing member of Working Group 2 for Communications Based Train Control standards, and previously was the Chair of Working Group 25 responsible for the IEEE Standard 1698 – Guideline for Safe Braking Distance Calculations. Dr. Thurston has chaired the Joint Rail Conference twice, once in 2012 and again in 2019. A life member of AREMA, he is currently serving on three committees for Manuals of standard practice. He is currently Sub Committee Chair for Committee 39 - Positive Train Control Testing and Maintenance. In addition, he has sat on several Transportation Research Board Committees as part of the Transit Cooperative Research Program and served as a subject matter expert on applied research projects for rail and transit issues. Dr. Thurston has conducted research and development for Norfolk Southern Corporation at their Research and Test Facility in Alexandria, Virginia in non-contact rail gage and wear sensors deploying a system on Norfolk Southern's track geometry vehicle. He received patent 4,915,504 for these efforts. He is also a member of several Association of American Railroads Advisory Groups for advanced technology including: Positive Train Control Life Cycle Management, Next Generation End of Train Devices, Energy Management, Quasi-Moving Block, Centralized Interlocking, and Alternate means of Broken Rail Detection. Dr. Thurston has over 45 published papers or presentations on railway matters concentrating on Train Control and related issues.
IEEE Vehicular Technology Society Position History:
Present

Electric Railways Member (AdHoc Committee on Electric Railways)
2023-

Present

Secretary (Standards Activities Committee)
2023-

Present

Secretary (Standards Activities Committee)
2022-

Present

Land Transportation Committee Chair (Land Transportation Committee)
2021-

Present

Committee Member (High Speed Train and Maglev Standards Committee)
2019-2021 Elected BoG Member (Board of Governors)
Outdated or incorrect contact information? Please click here to update us with the correct information.