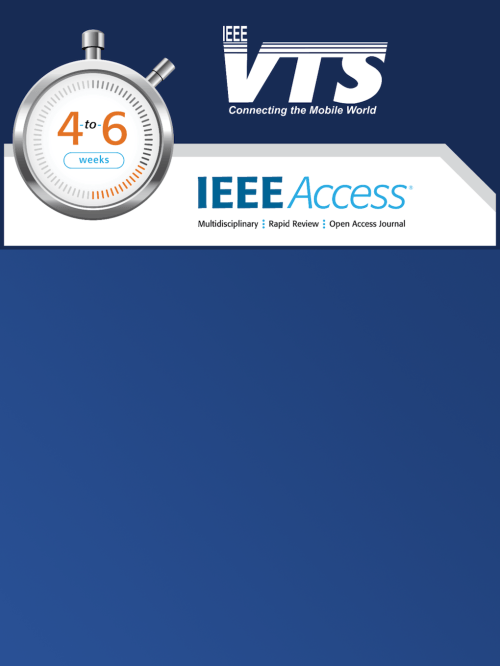 Publication
Vehicular Technology Section within IEEE Access
Publication Menu
Scope
The Vehicular Technology Section in IEEE Access covers the theoretical, experimental and operational aspects of electrical and electronics engineering in mobile radio, motor vehicles and land transportation. (a) Mobile radio shall include all terrestrial mobile services. (b) Motor vehicles shall include the components and systems and motive power for propulsion and auxiliary functions. (c) Land transportation shall include the components and systems used in both automated and non-automated facets of ground transport technology.
Description
The Vehicular Technology Section within IEEE Access will draw on the expert technical community to continue IEEE's commitment to publishing the most highly-cited content. The Journal peer-review process targets a publication period of 6 weeks for most accepted papers. This journal is fully open and compliant with funder mandates, including Plan S.
Get Published in the New Vehicular Technology Section of IEEE Access
To submit a paper, select the Vehicular Technology (VT) Section from the pull-down menu of "Manuscript type" in the first page of the submission process, sponsored by IEEE Vehicular Technology Society (VTS).
Author Information and Instructions
VTS is committed to supporting authors and researchers with IEEE Author Tools including the IEEE Publication Recommender, IEEE Graphics Analyzer, LaTeX Analyzer and more. Discover the tools available at the IEEE Author Center.
The articles in this journal are peer-reviewed in accordance with the requirements set forth in the IEEE Publication Services and Products Board Operations. Each published article is reviewed by a minimum of two independent reviewers using a single-blind peer-review process, where the identities of the reviewers are not known to the authors, but the reviewers know the identities of the authors. Articles will be screened for plagiarism before acceptance.
VTS is regarded as a trusted and unbiased source of technical information in the vehicular technology community. It is composed of engineers, scientists, students, and technicians, interested in advancing the theory and practice of electrical engineering as it applies to mobile communications and networks, connected and autonomous vehicles, vehicular electronics, and land transportation.
Article Processing Charge (APC): US$1,750
IEEE Members receive a 5% discount.
IEEE Society Members receive a 15% discount.
These discounts cannot be combined.
Topical Editors
Jie Gao, Marquette University, USA
Hassan Aboubakr Omar, Huawei Research Centre, Canada
Wei Quan, Beijing Jiaotong University, China