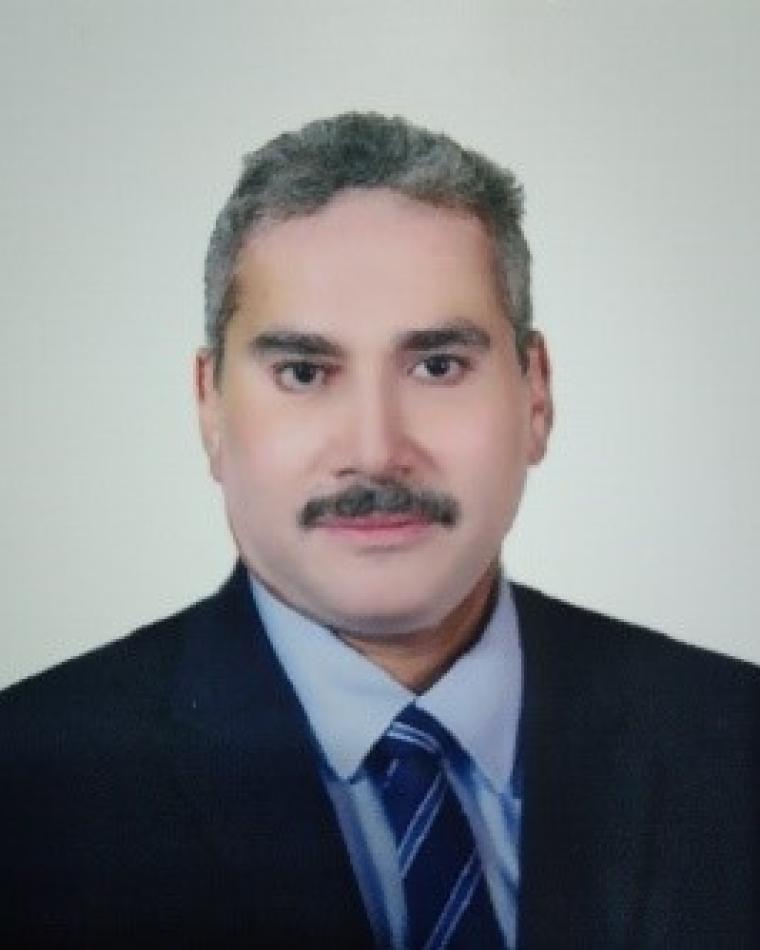 Affiliation
National Telecommunications Institute
IEEE Region
Region 08 (Africa, Europe, Middle East)
( )
Contact Menu
Hesham El-Badawy(M'04, SM'14) received the M.Sc. degree in Electrical Engineering and the Ph.D. degree in Network Performance Analysis and Queueing Models from Ain Shams University, Cairo, Egypt in 1998 and 2003, respectively. Since June 1994, he has been with the Traffic Engineering Research Group, Department of Network Planning, National Telecommunication Institute, Cairo, Egypt. First in the framework of various research projects, and since October 2013 as a Professor in the area of Network Performance Modeling Assessment Techniques for Wireless Cellular Networks. Since 2004, he is an Adjunct Professor for Mobile Communications in the Arab Academy of Science and Technology. His main research interests are in B5G/6G Mobile Communications, MIMO and IRS Antenna Arrays, Channel Estimation, Cloud Computing, Cluster Computing, Direction-of-Arrival Estimation, Energy Consumption, Femto-Cellular Radio, Learning (Artificial Intelligence), Mobile Computing, Optimization, Power Aware Computing, Quality of Service, Radiofrequency Interference, Ray Tracing, Resource Allocation, Telecommunication Traffic Engineering, LTE/LTE-A/WiMAX, Advanced Modulation ad Access Techniques, Mobile Radio Planning, carrier and symbol synchronization, bandwidth-efficient modulation and coding, cognitive Radio Energy Efficient HetNets, positioning and visible light communication. He is the author of more than 120 scientific papers in international journals and conference proceedings, for which several best paper awards were received.
In addition, he is also a Recognized Instructor and an Academia Member with the International Telecommunication Union. Since May 2014, he has been elevated to be the IEEE Senior Member in the Vehicular Technology Society and the Communications Society. Also, he is a Senior member of the International Union of Radio Science (URSI) since June 2017. In addition, he is the Egyptian representative in the Electromagnetic Environment and Interference, URSI SCIENTIFIC COMMISSIONS. In addition, He is the chair and founder of the Vehicular Technology Society Chapter of the IEEE Egypt Section (Formed in Dec 2022).
He is an active member in various international conferences as Technical Program Committee (TPC) chair/member and Session chair. Since 2013, he is the secretary general and publication chair for National Radio Science Conference (NRSC) technically sponsored by IEEE. From 2008, he is in charge as the National Telecommunication Institute (NTI) Head Sector for the measurement and inspection team and in representing NTI with the National Telecommunication Regulation Authority (NTRA) concerning the regulation process of the mobile base station Health and Safety of the Electro-Magnetic Emissions Compliance (EMC).
https://orcid.org/0000-0002-9445-2782
Scopus Author ID: 15845854600
Outdated or incorrect contact information? Please click here to update us with the correct information.